One more Indonesian meal to go, this one from the smaller island of Bali.  Although it's taken a little bit longer to do this write up, we actually managed to make all three Indonesian meals in the space of a week.
For Bali, a dish that was suggested to us was a whole roasted and stuffed duck.  But there's only two of us, so we decided to used the modified version that just used duck breasts instead.  And here they are, after a little bit of stabby-stabby: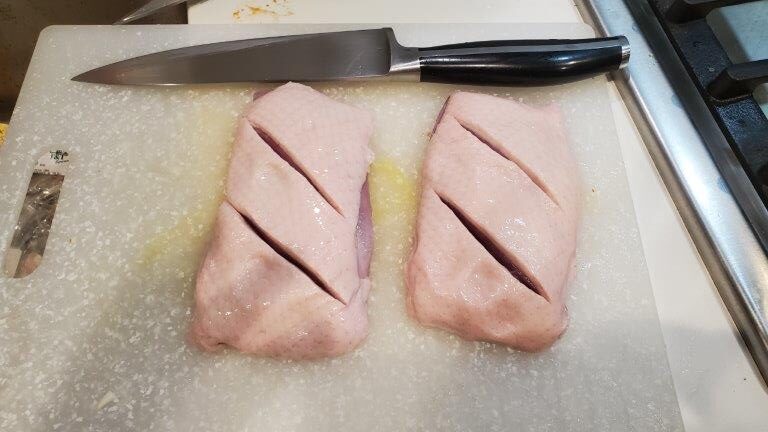 But we're getting ahead of ourselves… this is Indonesian food, so obviously the FIRST thing we need to do is make a spice paste.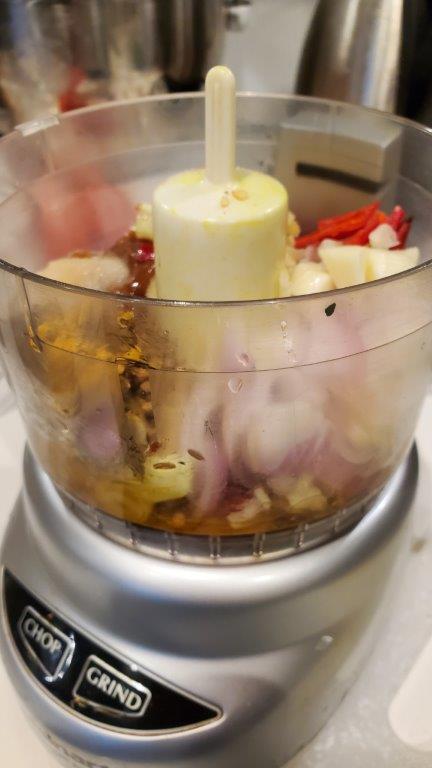 This was similar to the other Indonesian pastes we've made, but definitely the most complex so far.  It included shallots, shrimp paste, cinnamon, cloves, coconut milk, coriander seed, garlic, lemongrass, nutmeg, cumin seed, cardamom, galangal, tamarind paste, and white pepper. Once it was ground up, it ALSO needed to be fried for a bit.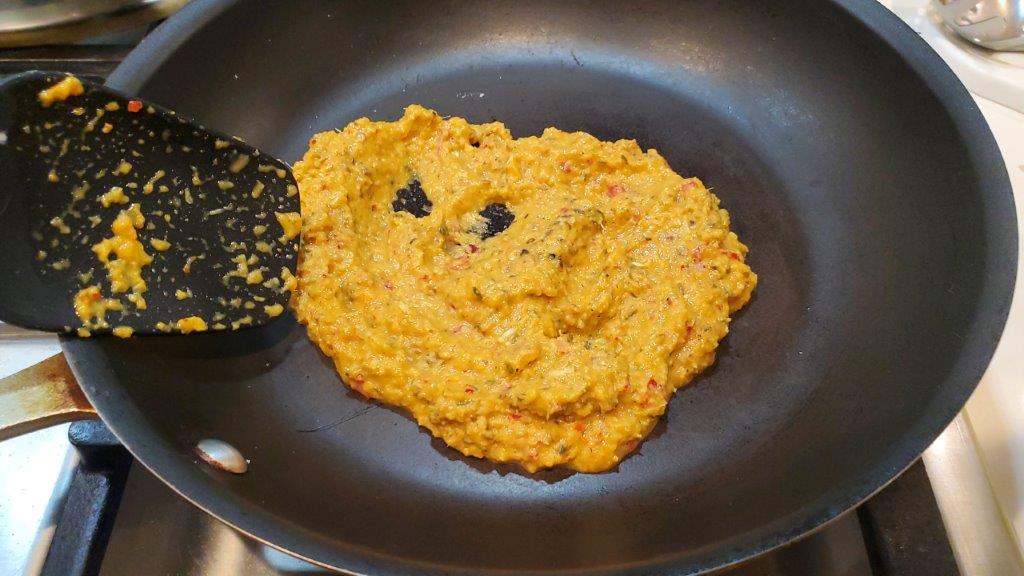 The smell was, once again, fantastic.  We smeared this all over the duck and left it to marinate overnight.    Once the duck was marinated, the cooking process was simplicity itself – wrap in aluminum foil, and slow roast at low temperature for three hours.  You hold back a little bit of the paste to mix with coconut milk and spinach to make a sauce.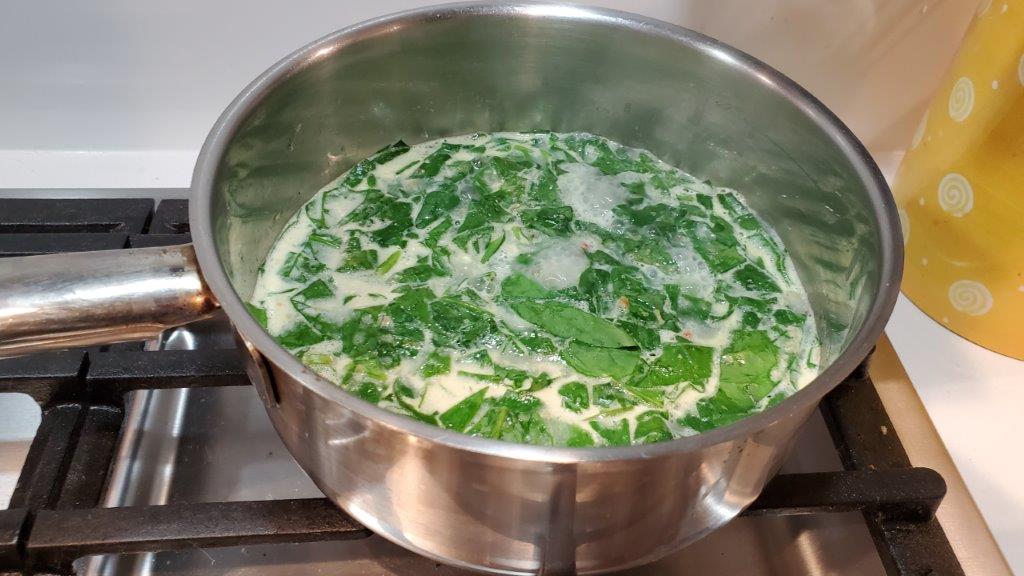 Where the cassava leaves from Sumatra were probably ground a bit too fine, I suspect this Spinach was actually supposed to be chopped a bit finer.  Oh well.
But spinach sauce does not by itself a vegetable dish make, so let's turn to our second dish for this meal – water spinach with hot and sour dressing.  Water spinach is something we've seen before on this blog – cooked with fermented red bean curd, we used it in our Chinese meal from the costal southeast.
In this case, however, we're going to be cooking it with… wait for it…
A spice paste!  But not a super complicated one this time.  Just chills, garlic, shrimp paste, salt, and peanut oil.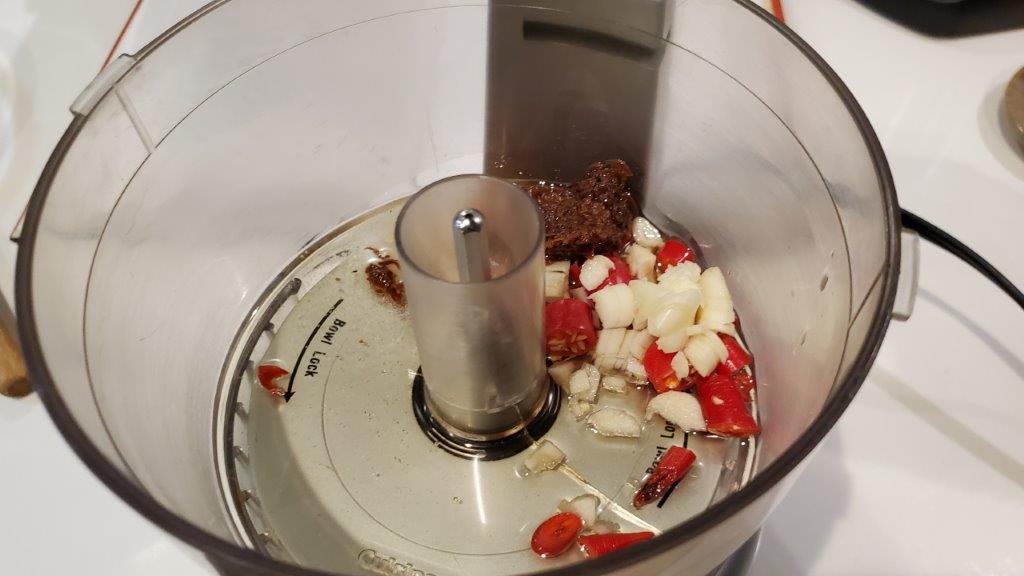 Still, the little chopper is earning it's keep this week.
The spice paste gets fried for a bit.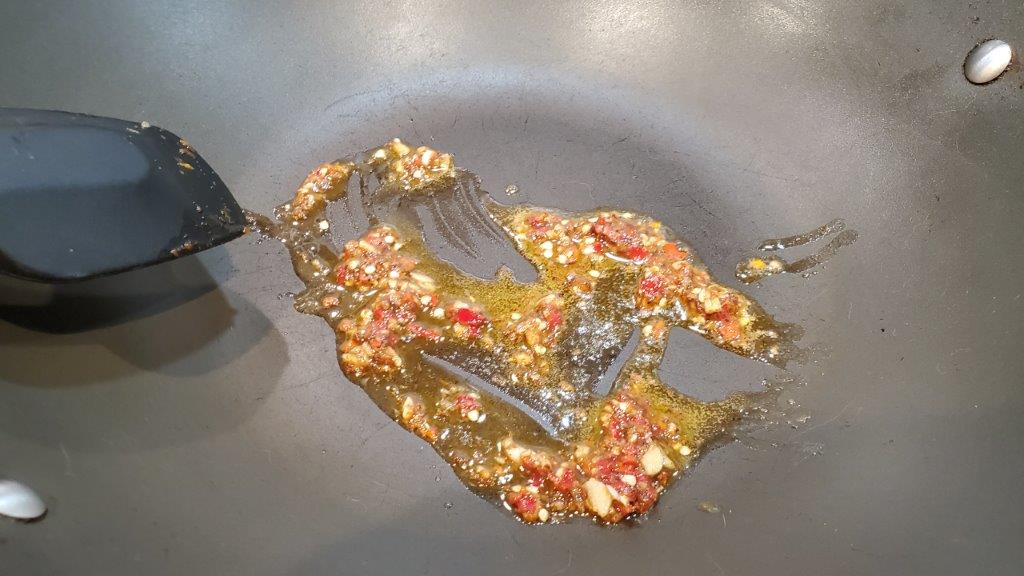 And then you cook the water spinach until it wilts and toss in some lime juice at the last minute.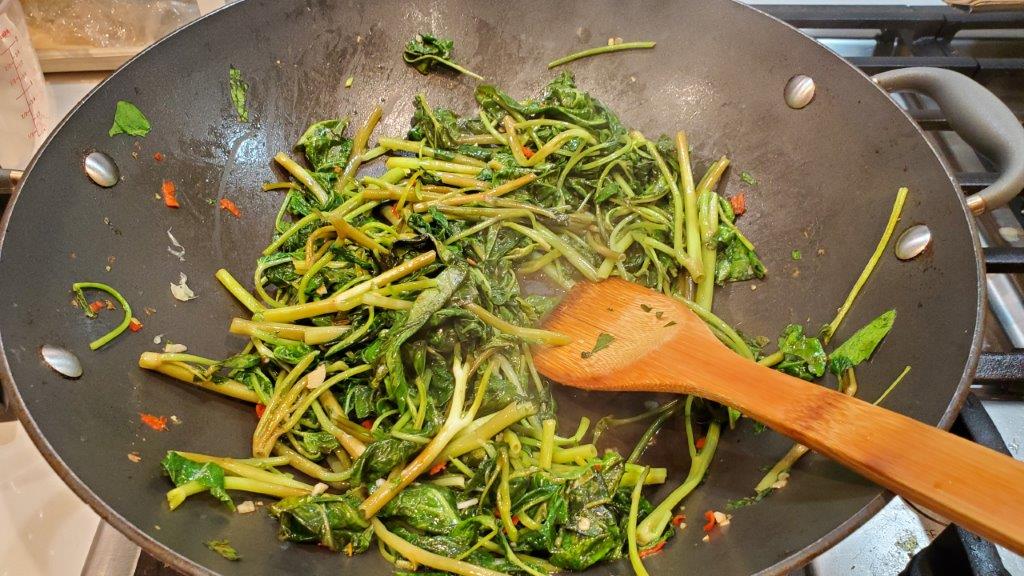 At this point, it's time to pull the duck breasts out of their little foil saunas.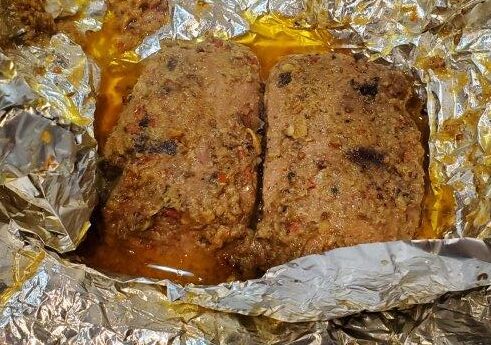 Look at all that tasty flavor.  Let's get this on the table.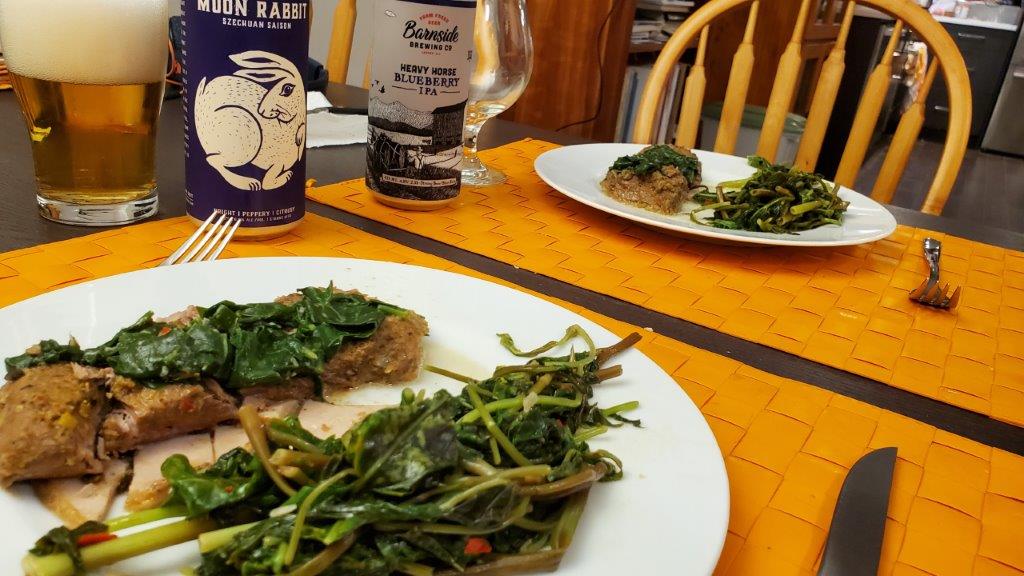 And there we are.  Not a lot of drama for the writeup this time, just duck with spices and veg with spices.
But let's not bury the lede here – the duck was so damn tasty. Slow cooking made the duck just melt, and the spice blend was utterly magical.  The water spinach held up nicely to the assertive duck as well.  This was a GREAT meal, and Indonesia is definitely high on our list of favorite countries so far.
But we're moving on now, to either Iran, or.. we may finally loop back around to hit the country we've missed.  Do you remember which one that was?  It will be on the quiz…
Recipes:
Balinese Duck Breasts (The recipe we made was from Sri Owen's "Indonesian Kitchen", but this one seems reasonably similar.)
Water Spinach with Hot and Sour Dressing