We had been putting off Botswana, because everything I had read indicated that the national dish was extremely simple. Beef, water, salt.  Concerned that it might be a bit boring, I just hadn't gotten around to making it.
And I was totally wrong.  This was definitely one of the simplest meals we've made, but was very tasty.  Complete ingredient list for all three dishes:
Beef
Water
Salt
Corn Meal
Spinach
Broth
And that's it. You buy cheap beef, boil it for a few hours, then pound it down into individual muscle fibers. Throw it back in the drained pot to brown a bit, and you're done.
It's served with boiled cornmeal, which is basically grits. Fully traditional would have been amaranth greens as an accompaniment, but spinach was simple and tasty.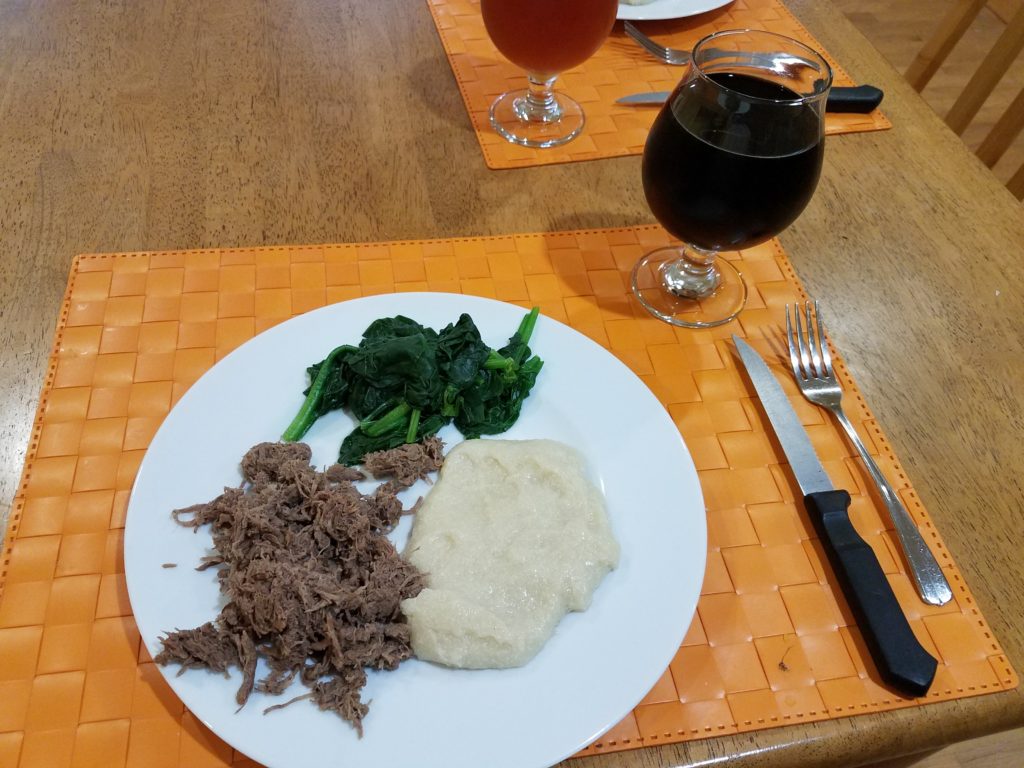 And there you are – simple, tasty, and filling. Nice job, Botswana!  Next up, Brazil!
Recipes:
Beef: Cooked Earth
Pap (Corn Meal Mush): Global Table Adventure
Spinach: OK seriously, you boil it in salted water for two minutes, then eat it.