Our last day in Greece was to be relatively uneventful.  We had a few possible stops planned, but decided in the morning to just go to one to save stress.  This is good, because I was in pain by this point.  Just stepping off a curb was making me wince, let alone walking down from our third floor hotel room.
We set out in the rental car and after about 2 hours drive came to Vergina.  (That's pronounced "ver-GEE-na," by the way.)  The archaeological site there was only discovered in 1977 to be the burial site of no less than Philip II of Macedon.  For those of you a bit fuzzy on your ancient history, that would be the father of Alexander the Great.  The tombs were under a large hill called "The Great Tumulus."
The museum there now was constructed in a fairly ingenious way – the hill was left intact over the tombs, and the museum simply constructed in the empty space inside after the excavations.  So you're wandering around looking at exhibits just feet from the actual mausoleums.  And the exhibits include, among other things, the actual box containing Philip II's bones.  It's quite the experience.  Sadly, no photography allowed.
Afterwards, we stopped of for lunch at a little taverna in the middle of nowhere.  It dawned on Leigh and I that in eleven days, neither of us had actually ordered a "Greek Salad" per se, so we did just that.  This was not the sort of place that normally gets foreign tourists, but the owners were just as friendly to us as everyone else had been, and yet another plate of free fruit appeared after the meal.
On returning to Thessaloniki, it was time for another bit of sheer terror, as we had to negotiate a non-trivial number of crowded, insane major streets, followed by a number of tiny, packed, one-way streets to get to our hotel.  But we made it, checked in, returned the rental car, and spent the rest of the day just bonking around the town.  We had dinner in a restaurant with carved figures over the windows.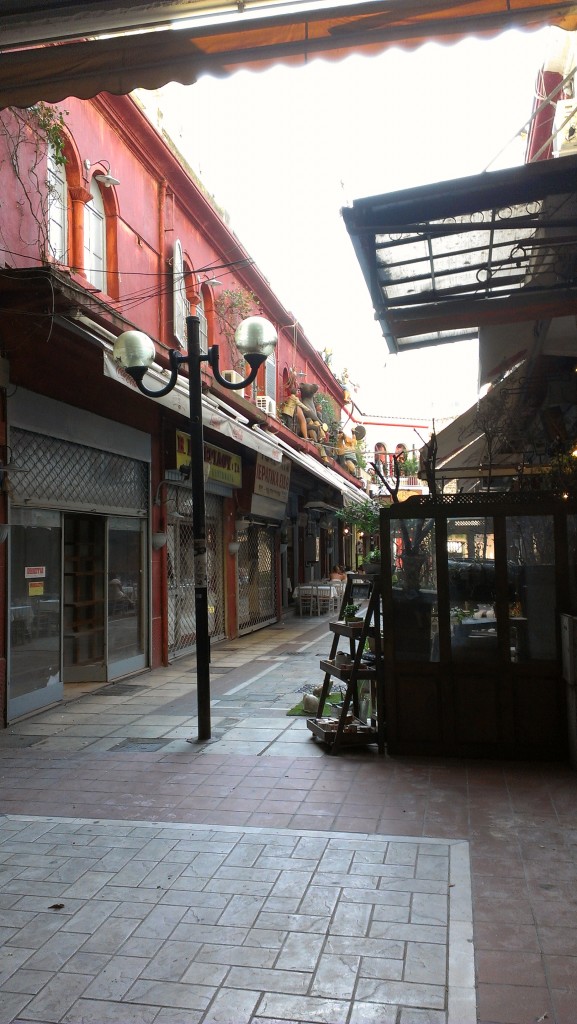 The food was very good, but part of me suspects we may have eaten in the Greek equivalent of a T.G.I. Friday's.  At least we didn't eat in the ACTUAL T.G.I. Friday's on Aristotle square.  We did walk back down to the waterfront and did some people-watching.  We also saw our final sunset in Greece.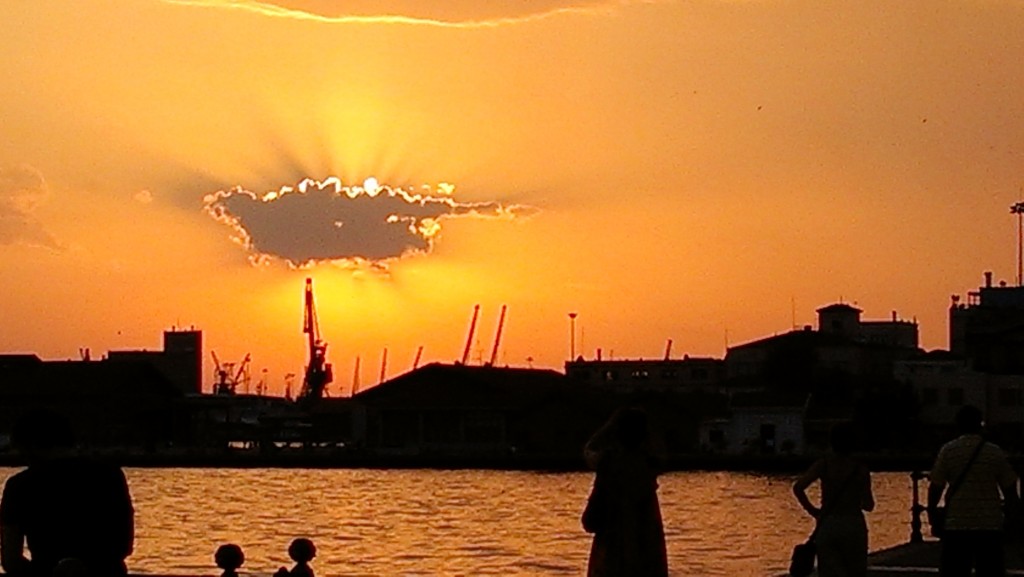 Since nothing happened on day 12 but travel (over 24 solid hours of it), I'll include our only picture from that day here, without comment.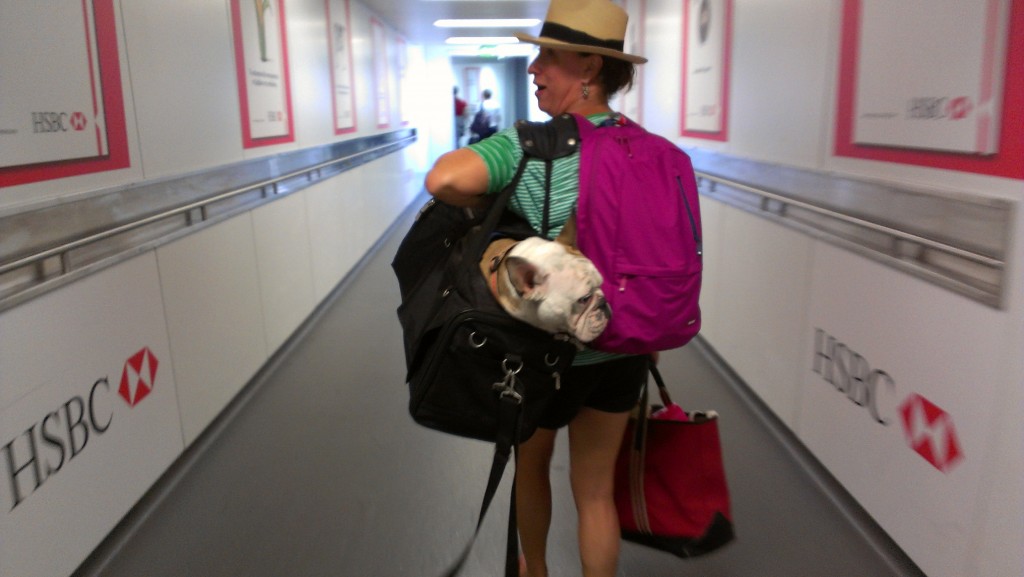 Statistics:
Total means of transport employed: 10
Total mules ridden: 0
Total liters of water consumed: Approximately a billion
Average temperature: 98 F
Free fruit plates: 4
Meals with cheese: Most of them
Spectacular sunsets: All of them