Not only is Iceland a place we've been, Iceland is even a place we've documented on this very blog! It's true. You can read about our misadventures across the island starting with this post.  We saw lots of geology, ate lots of food, and failed to correctly pronounce a LOT of words.
While we were in Iceland we did NOT try their perhaps best known delicacy: hákarl, or fermented shark.  So after a bit of discussion (spoiler: this is not true), we decided that it was essential that we ALSO not try it for this meal.  Why break a streak?
Instead, it seems the most quintessential Icelandic dishes we WERE willing to have a run at all involved either fish or lamb.  And after discovering a delightfully tounge-in-cheek recipe site called "The Icelandic Food Centre" (actual motto: "Please read them, we beg of you.") we decided that their recipe for Plokkfiskur would be just the thing. Accompanied by Rúgbrauð, of course.
First, a quick trip to the grocery store for some ingredients.  We were going to need several different types of dairy, some spice cookies, and something called golden syrup, which apparently sometimes comes in a can with a dead lion on it.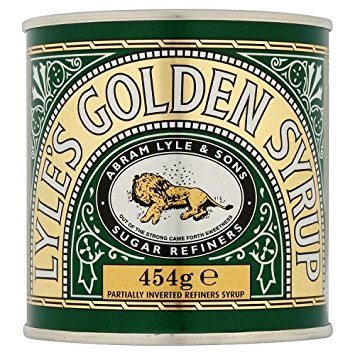 In the immortal words of the folks at the Icelandic Food Centre – "What the hell, Lyle?"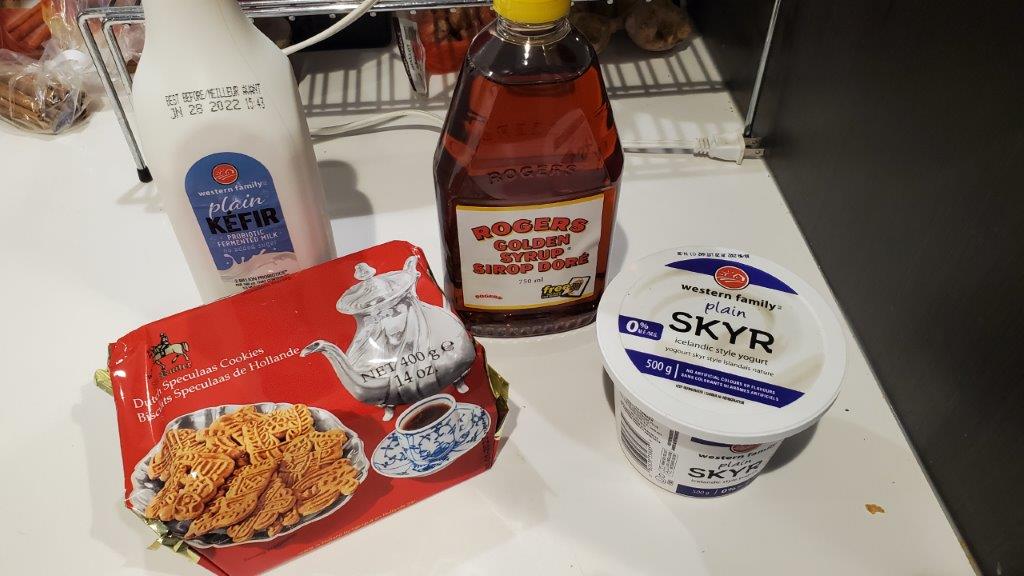 Amazingly, our local grocer had both Kefir and Skyr, neither of which we had ever purchased before, but there they were.  In researching spice biscuits, I also learned that "Biscoff" is actually short for "Coffee Biscuit."  Who knew?
So let's start with Rúgbrauð.  What's Rúgbrauð? It's a very dense, sweet, dark rye bread.  In Iceland it would traditionally be cooked in a geothermal hot spring.  If you don't have one of those in your basement, (we don't, I checked) then there's two ways to make this bread – you can either steam it for a long time, or bake it for a VERY long time.  Since the latter method had less room for the undesirable failure mode of cooking off all the water and then setting off the fire alarm, we went with that one.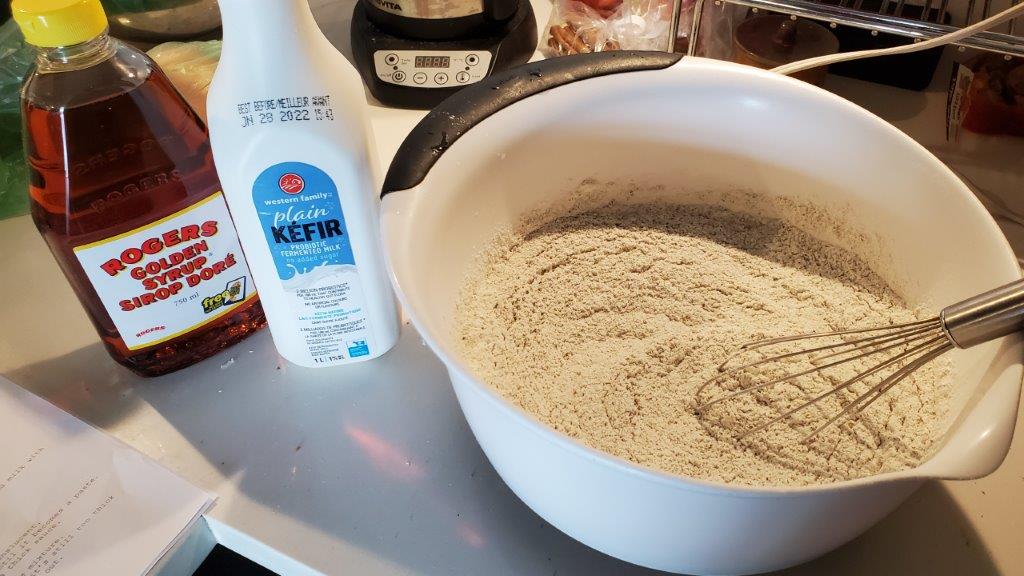 The recipe is simplicity itself – mix a LOT of rye flour with a little wheat flour, add in some baking soda and kefir for leavening, and golden syrup for flavor and color. Done. When we purchased this bread in Iceland, we were warned not too eat TOO much of it at one time, due the QUITE high fiber content.  With a 2:1 rye to wheat ratio, I can see why.
You bake it in a Dutch oven for 400 degrees F for half an hour, and then lower the heat to 200 degrees for the rest of the day.  It turns a lovely color by the time you pull it out.
Bread accomplished, let's make our Plokkfiskur! Plokkfiskur, it turns out, is a traditional cod and potato stew, seasoned with just white pepper and salt. However, according to the nice folks at the Icelandic Food Centre: "Feel free to do whatever you want. Like putting Szechuan peppers in, using cream or grilling a T-bone steak instead."
We appreciate the freedom, but we decided to stick with the traditional approach.  So we started by boiling some potatoes and (in a separate pot) cod fillets.
Not the most colorful of ingredients, but let's see what else we've got. Hmm… butter, onions, flour, salt, and white pepper.  Quite the monochromatic dish.  Once the cod and potatoes are ready, you make a quick béchamel with onions, butter, and flour.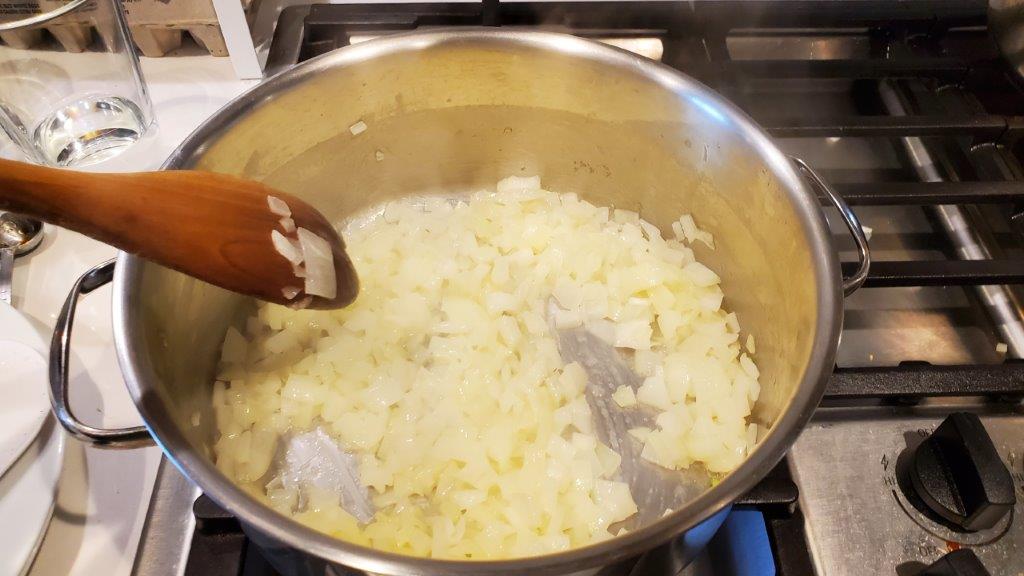 As soon as the onions are translucent, you pour in some milk, and then add your cod and potatoes.  Everything gets mushed up together.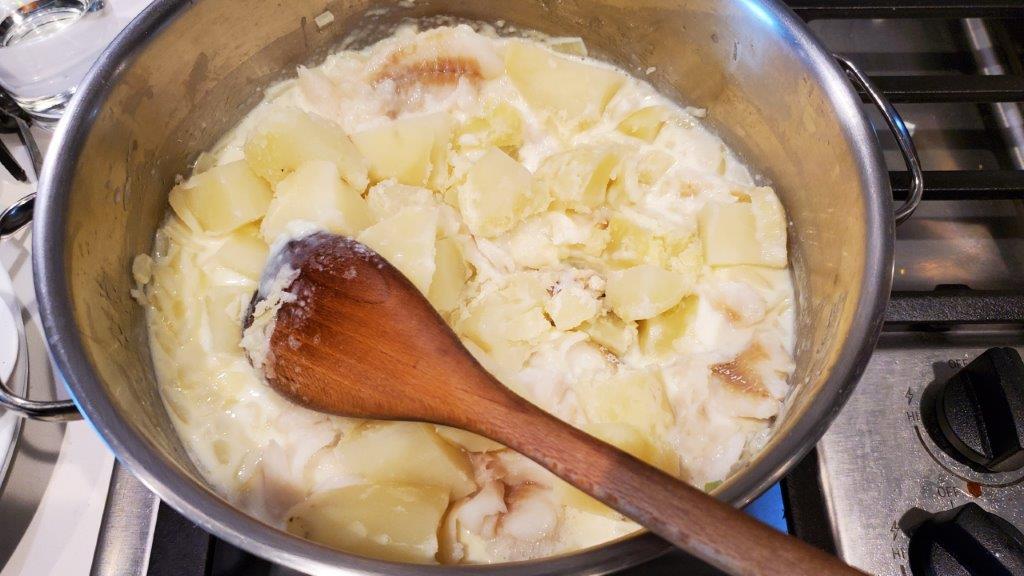 Finally, you season with white pepper, which we should really get a GRINDER for one of these days, since we use it so much.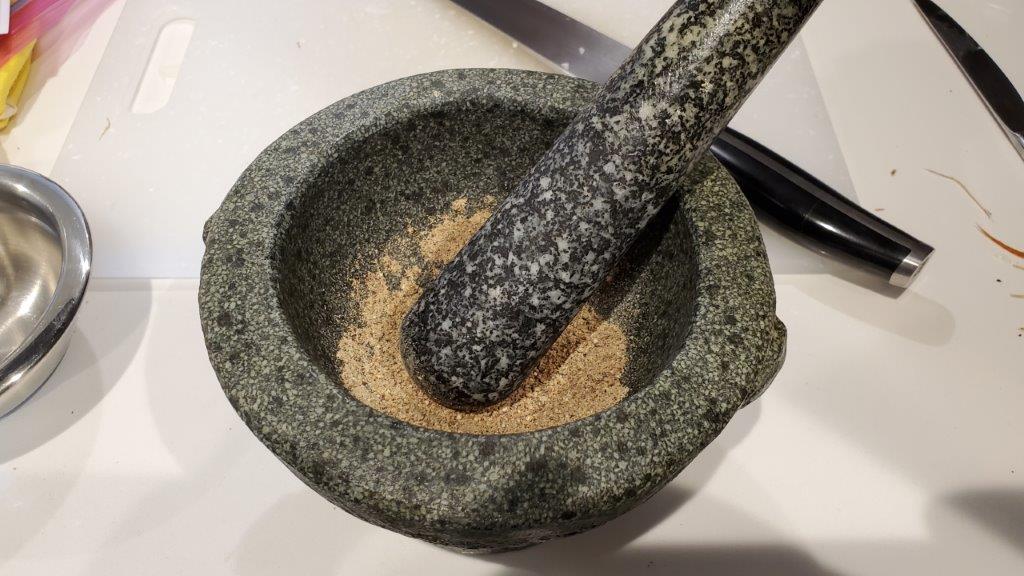 And that's the meal! Fish stew and rye bread, with a nice Icelandic stout (Alcohol content: rather a lot) on the side.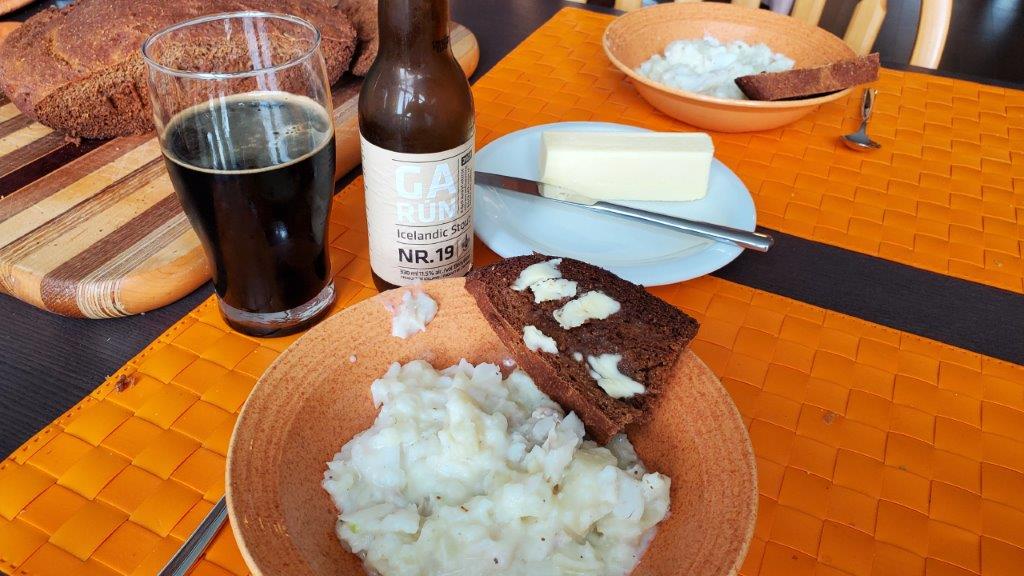 Simple food, but SO good!  Fresh cod and pepper make the stew really pop, and the bread was sweet and chewy, and perfect covered in butter. This would be a good weeknight meal, and a less good meal heated up in the office microwave the next day.  But it turns out it's delicious cold, too, so I was able to spare my coworkers that experience.
"But wait," those of you keeping score at home may be asking, "What were the skyr and the biscuits for?" I'm glad you asked me that, fictitious narrative device person!
Actually, not all that glad, since although we made a cheesecake, it could have turned out better.  To make the crust, we ground up a whole bunch of spice biscuits with butter.  So far, so good.
Next, we whipped sugar, and double cream.  And here's where we went wrong.  I'm always afraid I will overwhip cream, but in this case it was absolutely essential to go full glossy stiff peaks.  Unlike a traditional cheesecake with cream cheese, which is solid at room temperature, the ONLY structure in this cake comes from the whipped cream.  Once the cream is beaten, you fold in the skyr, and spread that over the crust.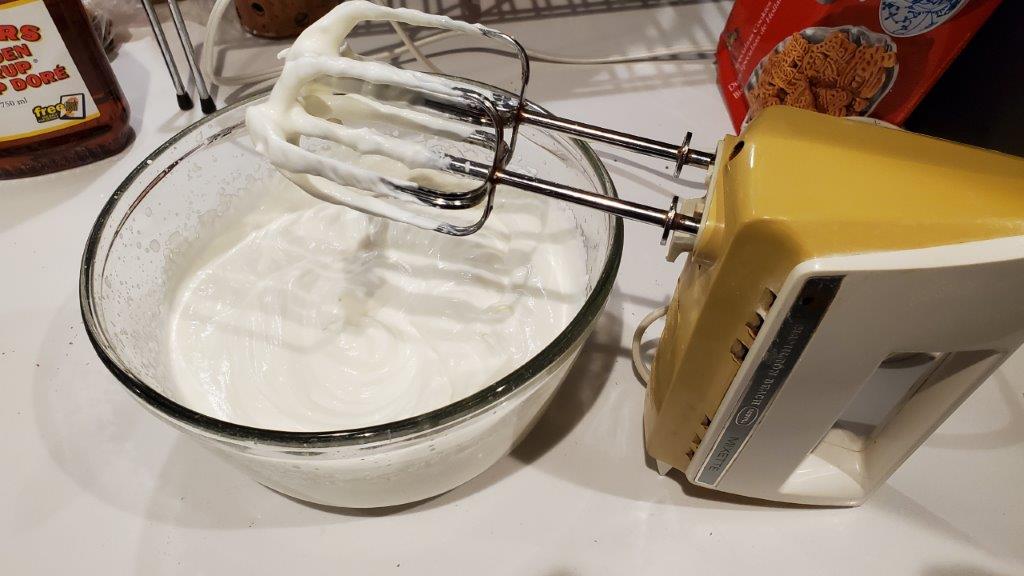 And that's it – you chill the cake for a few hours or overnight, release the spring form, and then like an idiot, attempt to remove a slice of what turns out to be a runny sweet cheese blob BEFORE you snap a picture.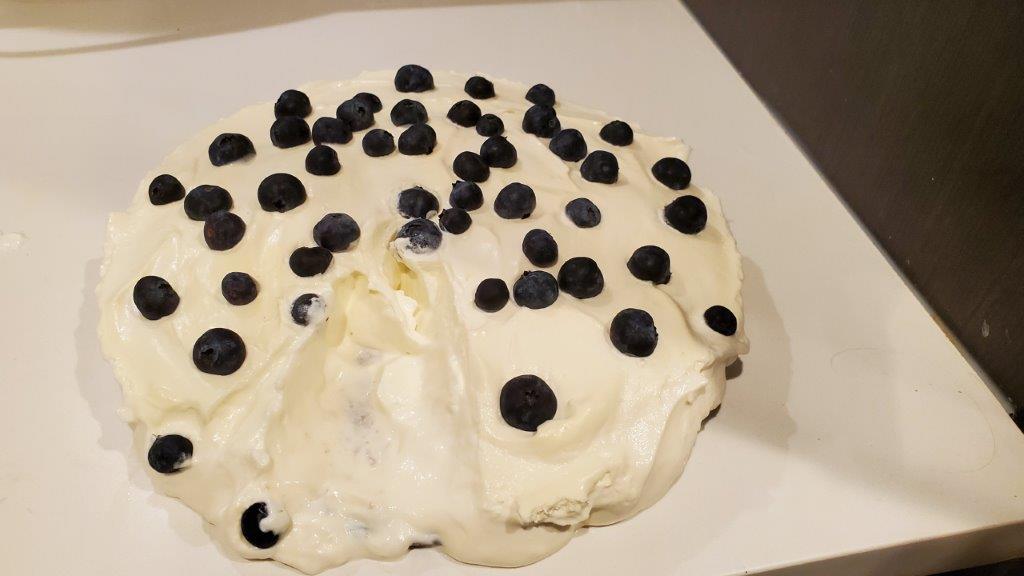 It still tasted great, but trust me – if you make this one, don't underwhip.
Iceland, your food was great in person, and it was great at home.  Who needs trees, amirite?
Next up, a tiny, tiny country, with a basically monolithic food culture.  Shouldn't be any problem at all, really.
Recipes:
Plokkfiskur – Cod and Potato Stew
Rúgbrauð – Icelandic Rye Bread
Skyrterta – Skyr Cake