Thursday was my big day at the conference – I had two posters to present on my research. For those keeping score at home, the titles were "Measurement of the Longitudinal Acceptance of the ReA RFQ," and "Preparatory Investigations for a Low Frequency Prebuncher at ReA." Riveting stuff, right?
Before poster time, however, there were more talks, and then lunch.  Leigh was off at a castle somewhere (and how often do I get to say that?) so I hopped a tram to Pfunds, the self proclaimed "most beautiful dairy store in the world," to acquire cheese.  Sadly, the most beautiful dairy store in the world does not allow photography. Here's a link to some pictures on their website. On the upside, I was able to have a lovely young raw milk cheese that would be illegal in the U.S.A. (darn you, Kraft!) on bread, so it was worth fighting the tourists.  Of which there were many.
The poster sessions each day had been in a large room that also contained the industrial exhibits, like so: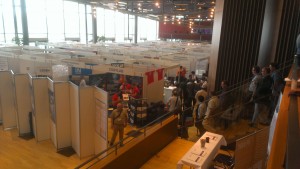 However, since this was the last full day of the conference, they had taken down all the industry booths and just filled the room with posters. So I had two of about 400 posters on that day alone. Also, since my two posters were on the end of an aisle on opposite sides of a panel, I had to keep running back and forth to make sure the poster police weren't checking the opposite side to make sure I was indeed presenting. (This matters: they can actually withdraw your poster from publication if you're not there.)
Fortunately, I had a very nice view of the Dresden.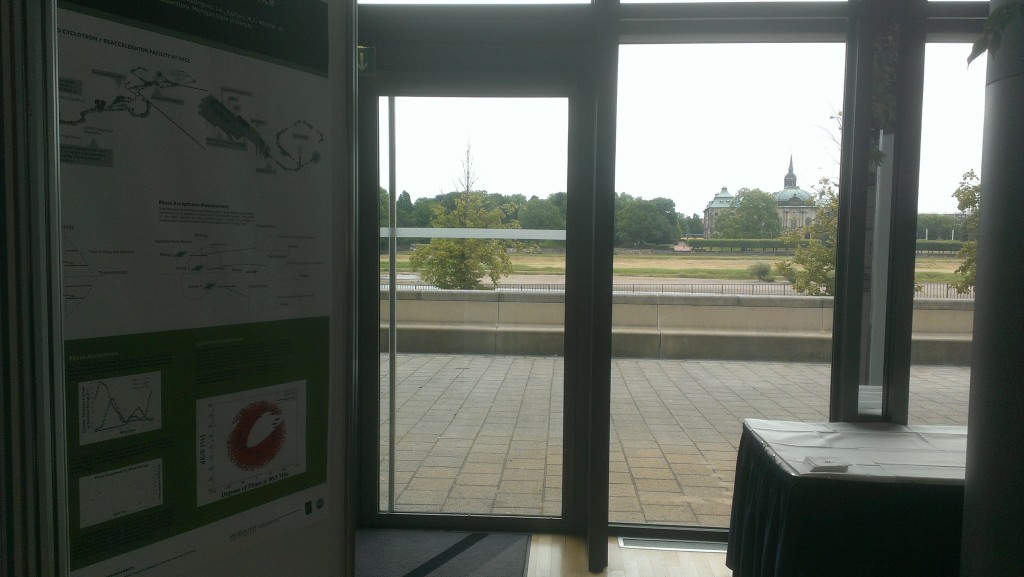 I also was sharing an aisle with two people who looked very much like Simon Pegg and Benedict Cumberbatch. Sherlock Holmes is an expert on free electron lasers, it turns out. Then again, why shouldn't he be? He's an expert on everything else.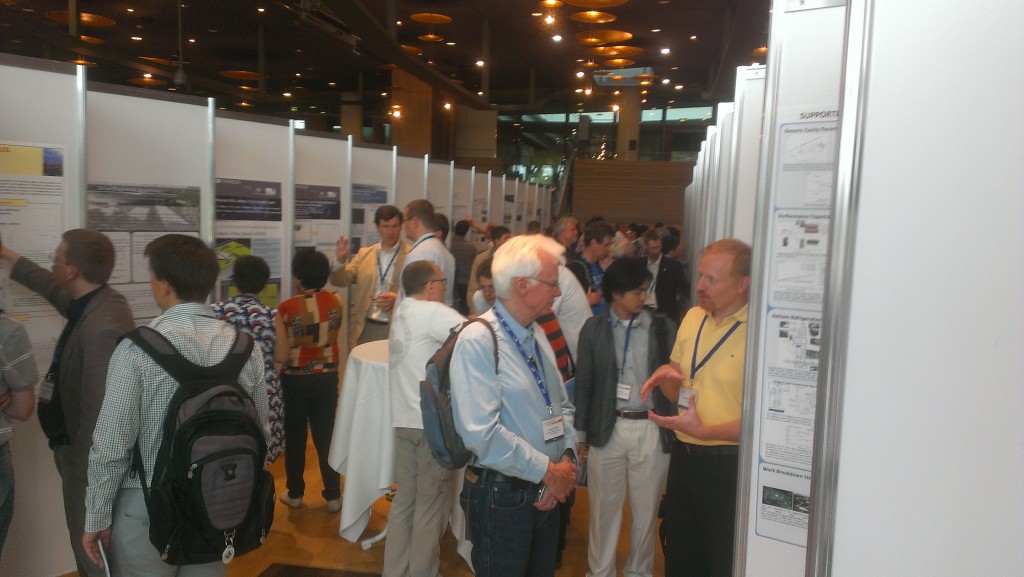 The evening concluded with a very nice conference dinner accompanied by, sadly, smooth jazz. And at the very end, an official conference fireworks display. No really – 15 solid minutes of IPAC fireworks, including the phrase "IPAC14" spelled out in six foot high letters of fire. This never happens at music theory conferences.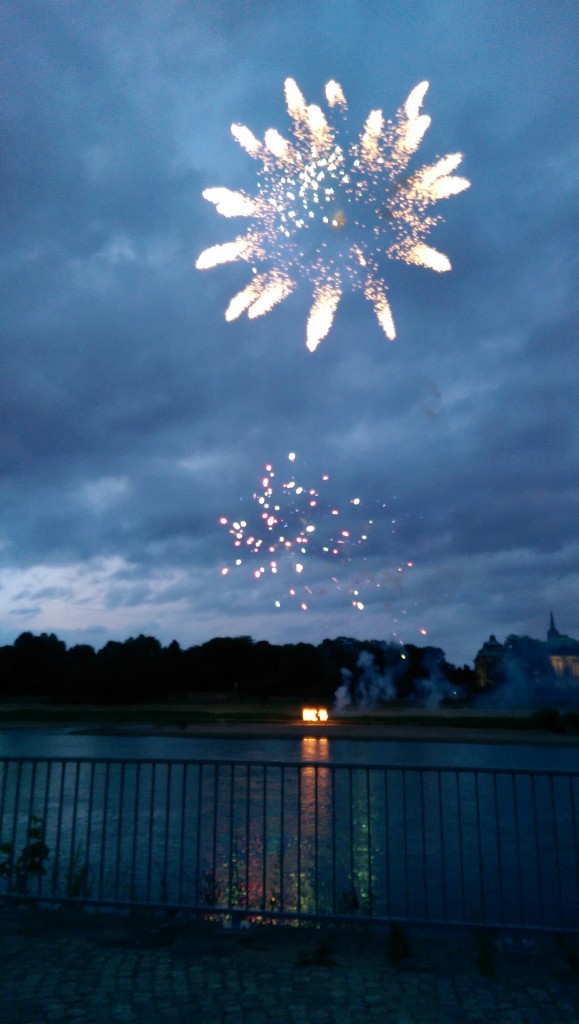 Posters Presented: 2
Desserts Eaten: 3
Why Women's Football is Less Popular: Something to do with Bessel Functions