After our tomato lunch, it was time for lots more geology.  Iceland is basically covered in geology, and our next stop was Gullfoss waterfall.  It sort of speaks for itself: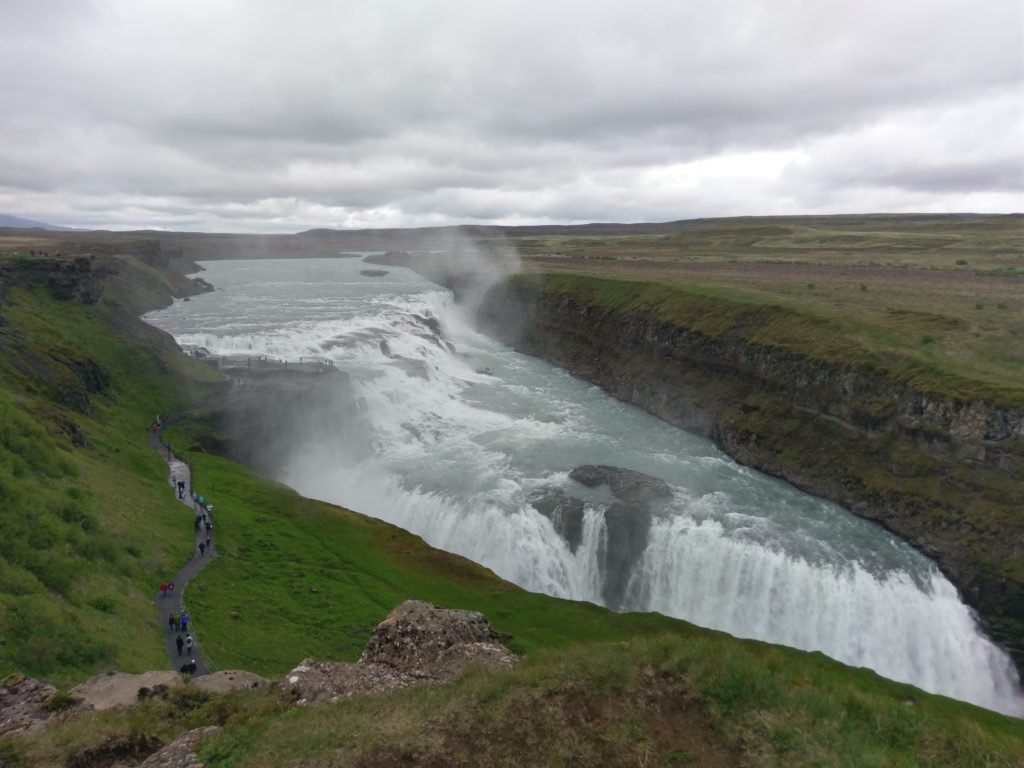 After Gullfoss, we headed to Geysir hot springs area.  Geysir is both the name of the park, and the name of one specific geyser in the park.  This is the ur-geyser, the Platonic Ideal of geysers, the one true geyser for which all other geysers are named.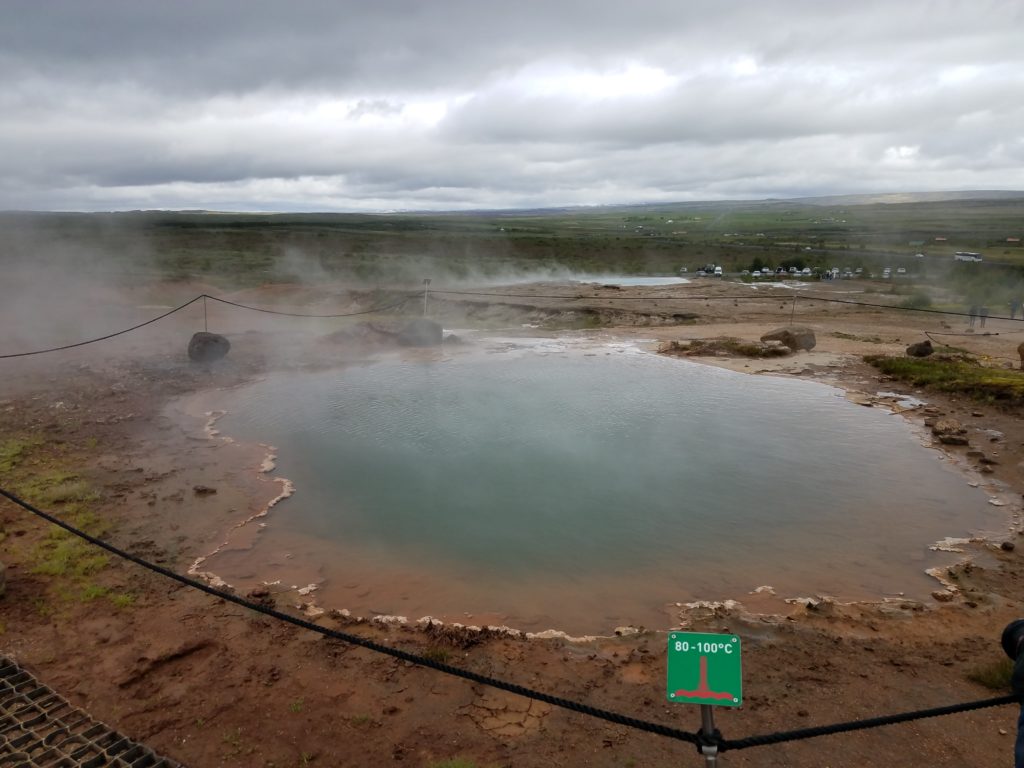 Sadly, it almost never erupts any more.  Fortunately, there's another one about 50 meters away that erupts every five minutes. It erupted several times while we were there, and we somehow still failed to take a decent picture of it.  The whole area was very reminiscent of Yellowstone – lots of random very hot things in unnatural colors that smell like sulfur.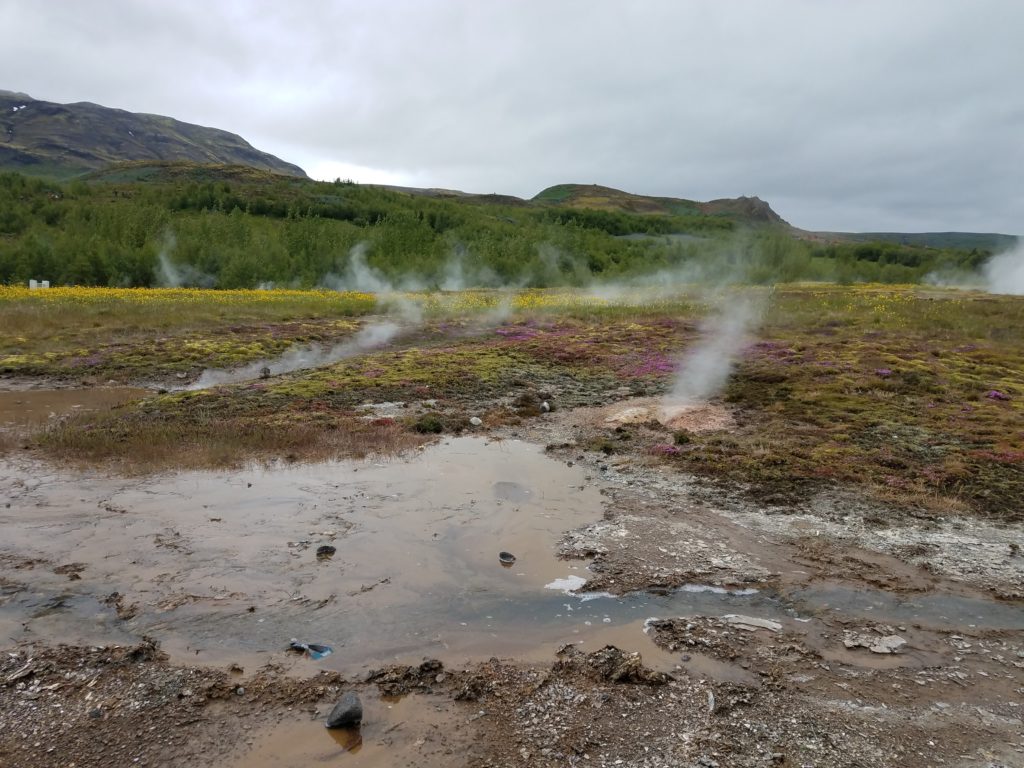 We climbed up the hill at the back of the area and took another stunning panorama.  Honestly, Iceland almost demands that you leave your camera in panorama mode the whole time:


Continuing around the circle, we decided it was time for ice cream.  The ice cream place had a good view of the suppliers: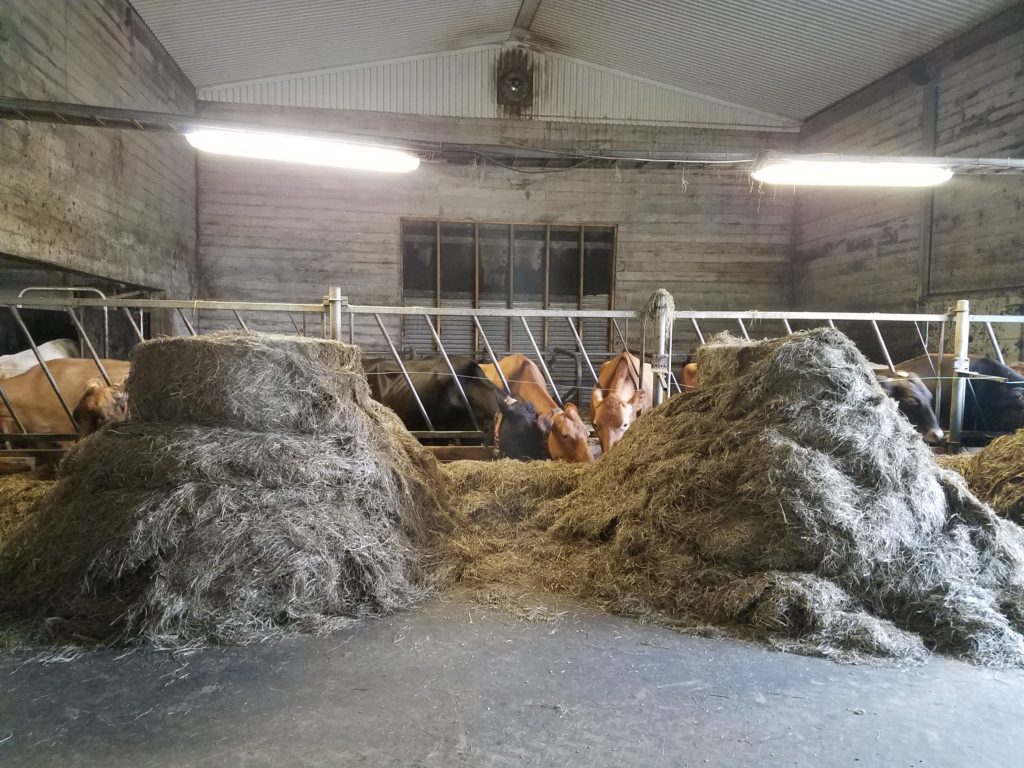 From there, our plan was to visit a geothermal bath, but when we got there it just didn't speak to us.  We decided it would be more fun to keep seeing the Iceland than sit still in a tub.  But first – fish!
I had printed out directions to a place that sells smoked fish.  The place had been highly recommended by one of the online blogs I had read while researching the trip ahead of time, and it was only a short distance from the spa.  Or at least, that was my recollection, since the directions were sitting on my desk in Michigan. But we decided to try to find it, because adventure!
First we turned down a medium-sized road which was being resurfaced.  So it was dirt.  Then we turned down a small gravel road, which matched my vague mental recollection. Then we turned down what were essentially ruts between houses in a tiny little village.  Then we pulled into a driveway in front of a private home with a detached garage, that had a sign on it in Icelandic that we couldn't read and a picture of a fish.
We got out of the car, and wandered into what appeared to be a private garage with no one around.  And there was fish: 
We were trying to decide if we should just put money in the cashbox when two adorable preteen girls came out and started putting out samples and chatting with us in perfect English.  A further difficulty arose when we realized that a) we had no Icelandic cash and b) neither of their credit card readers was working.  Eventually their grandmother came out and was kind enough to accept $10 US for some smoked trout. She even tried to offer us change!
Coming up in part 3: Bread! Birbs! More Geology!