The top of every guide to what to see in Iceland starts with a day trip from Reykjavik called "The Golden Circle."  It's a round trip that takes about 3 hours or so of driving, but much more time out of the car looking at stuff.   There's a lot of stuff.  It's pretty good stuff, too.
So after starting the day with some excellent pastries and coffee, we hopped in our rental car and set off.  There's two options for the first leg of the drive, and we took the gravel road for more scenic views and less traffic.  It seemed to work.  There was quite a bit of scenery: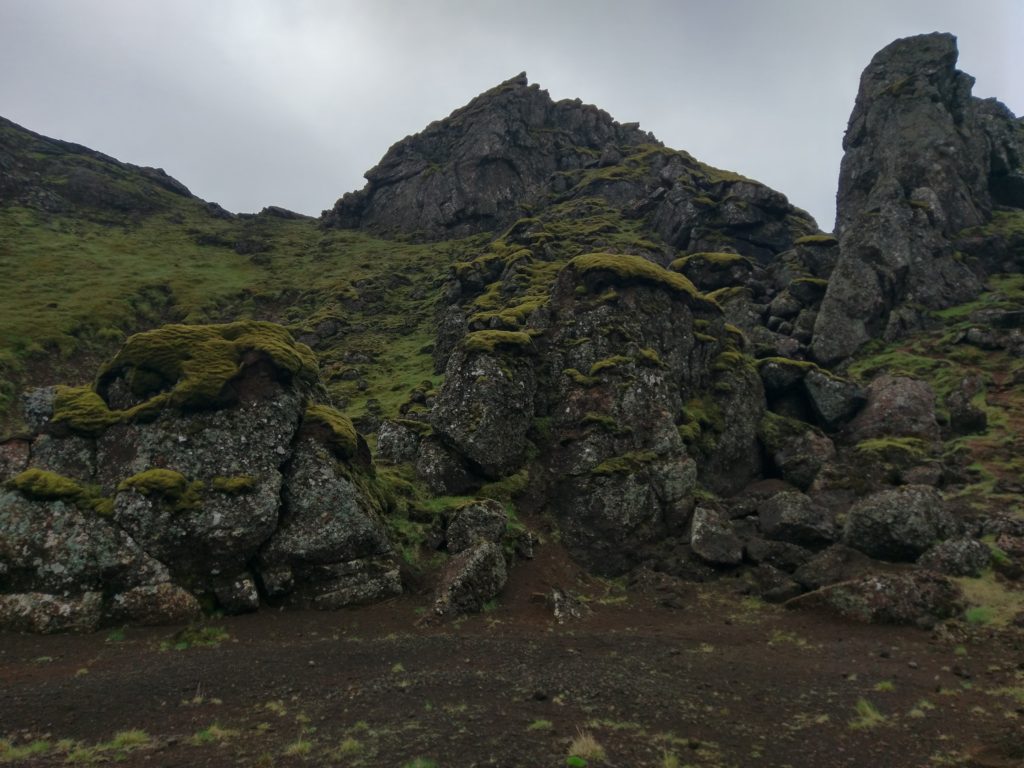 Scenic scenery, even: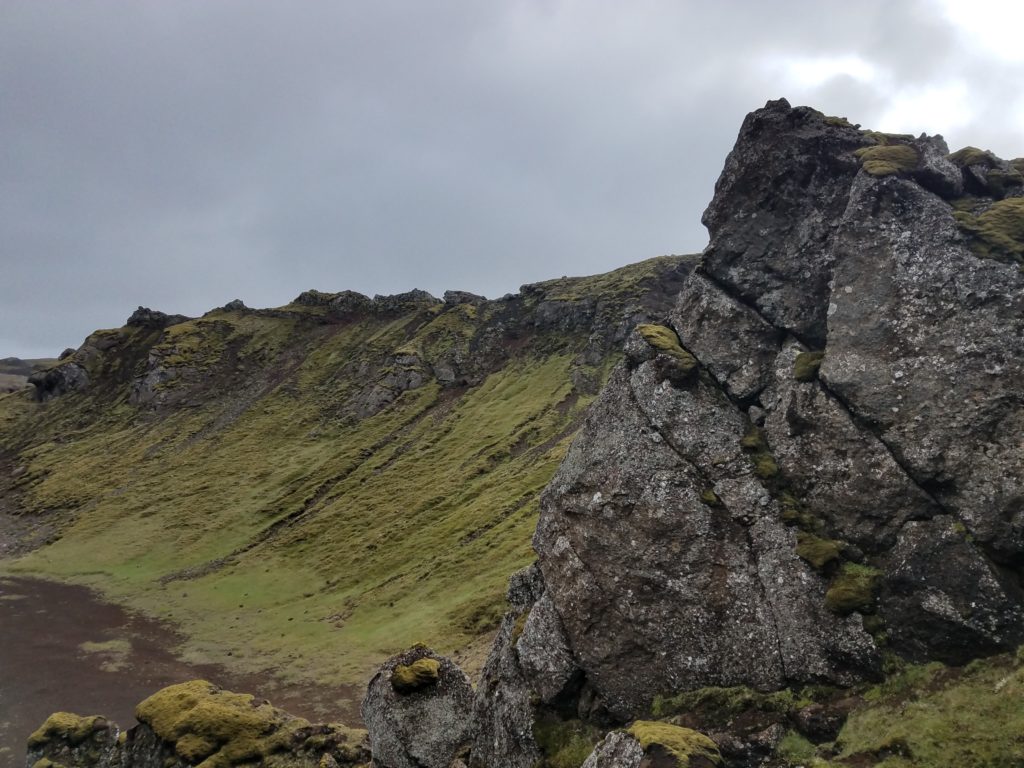 Also an angry squid: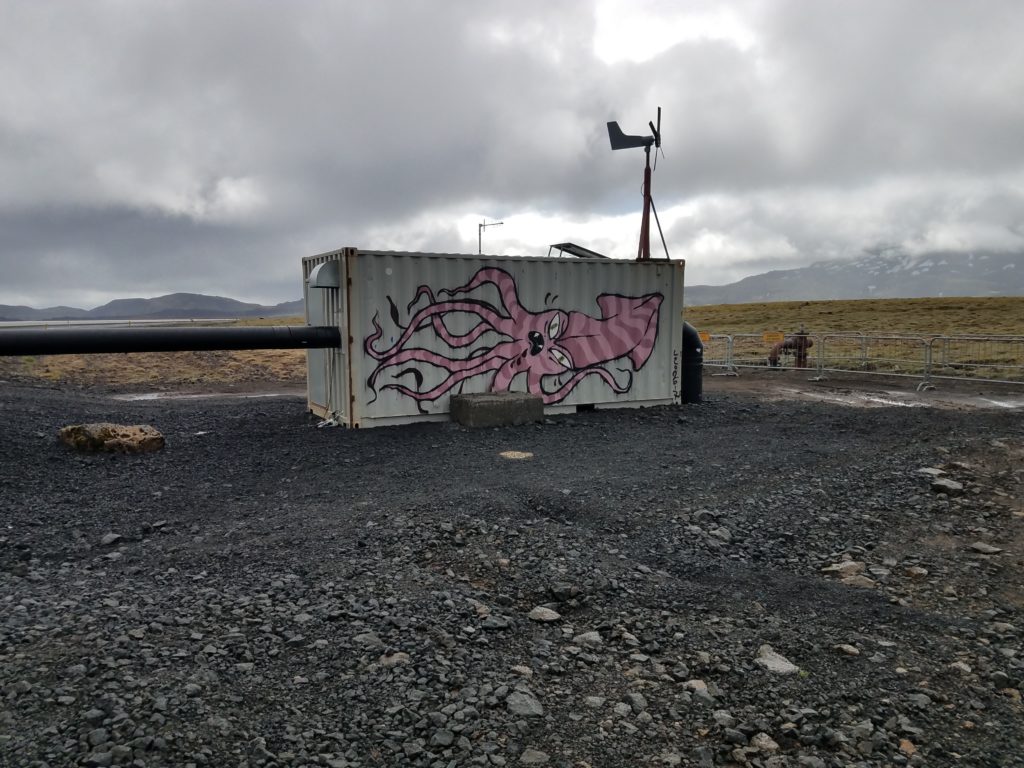 But it was a scenic squid.
We got out of the car a few times and just marveled at the landscape, occasionally hiking up into the rocks to fail to find a geocache or two.  But who cares when you have these views?
Eventually, we rejoined the main road and made our first official Golden Circle stop – the volcanic crater at Kerið. (In case you're wondering, 'ð' is a "voiced alveolar non-sibilant fricative." So there you are.) It took about 20 minutes to walk around the whole perimeter. Not for the only time this trip, Leigh took the appearance of this striking piece of geology as proof that the Earth is trying to kill us.

We still had a little time before our lunch reservations, so we visited the church at Skálholt. Skálholt was the center of power for the Bishops of Iceland for rather a long time, until the Reformation. The bishop and his sons, were understandably, not really interested in being reformed, so they were put to death. There's a memorial stone here, as well as a set of excavations of one of the many prior churches on the site.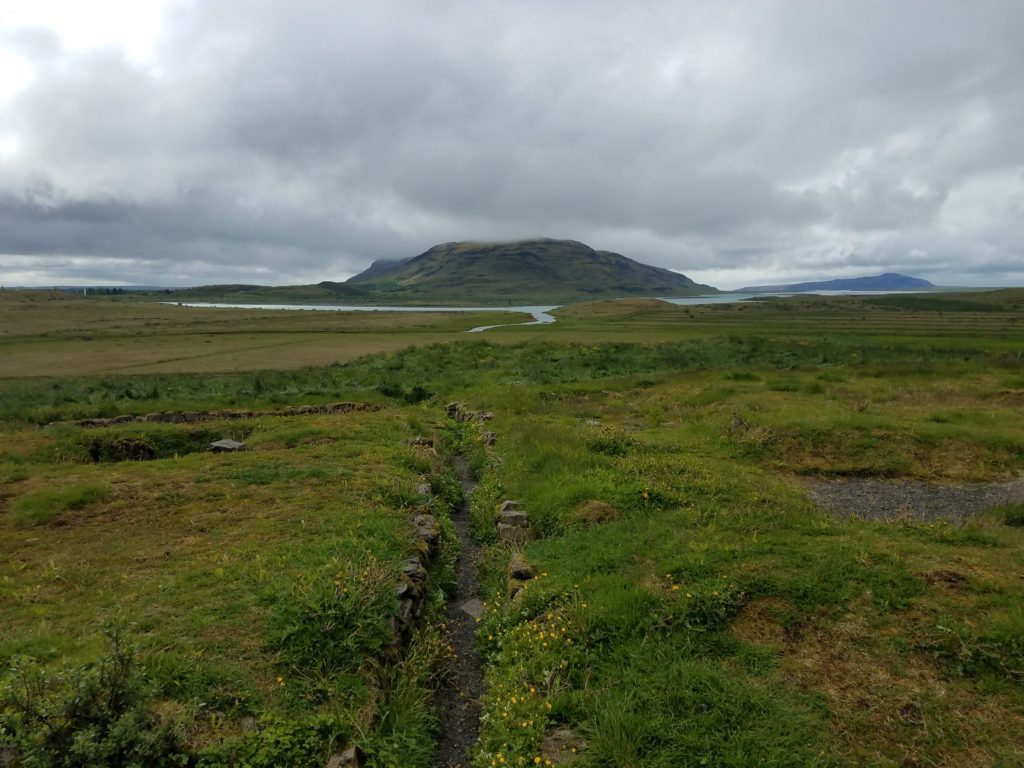 One o'clock, and it was time for lunch! We had made reservations at a tomato greenhouse. I'm not quite sure how they managed it, but the owners of this greenhouse have parlayed themselves into a tourist attraction. You sit among rows of tomato plants, and eat all you can snarf tomato soup and bread. There's also a pot of basil on your table with a pair of scissors for dismantling said basil into your soup.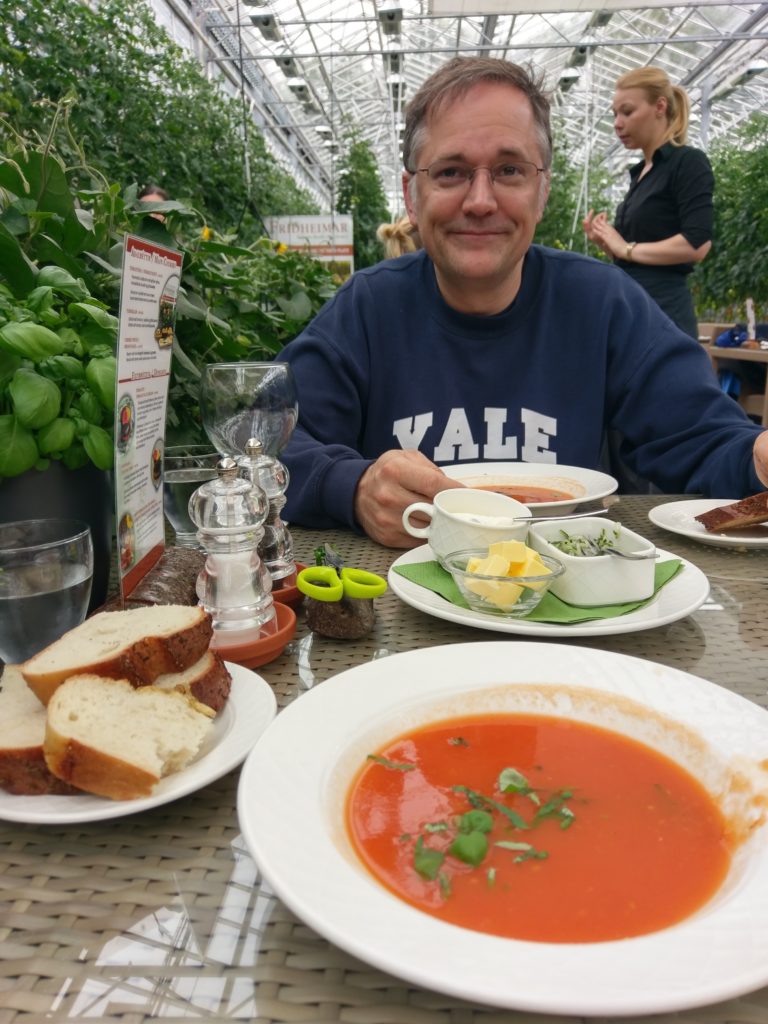 Next time: Dan and Leigh continue the golden circle! Geysir fails to erupt! Fish! Stay tuned…