Having survived jet lag and a really uncomfortable hotel mattress, we were ready to go out and see the Europe. Specifically the Czech Republic portion of the Europe. We set out relatively early to walk around the city before the crowds got too bad, and maybe find a few more geocaches. (As noted in our previous post, we had already cached our first Czech)
Leigh had found us a wonderful hotel just steps from both the main downtown square and the Charles Bridge. So we headed off to see the former when it wasn't full of hippies, jugglers, mountebanks and ne'erdowells.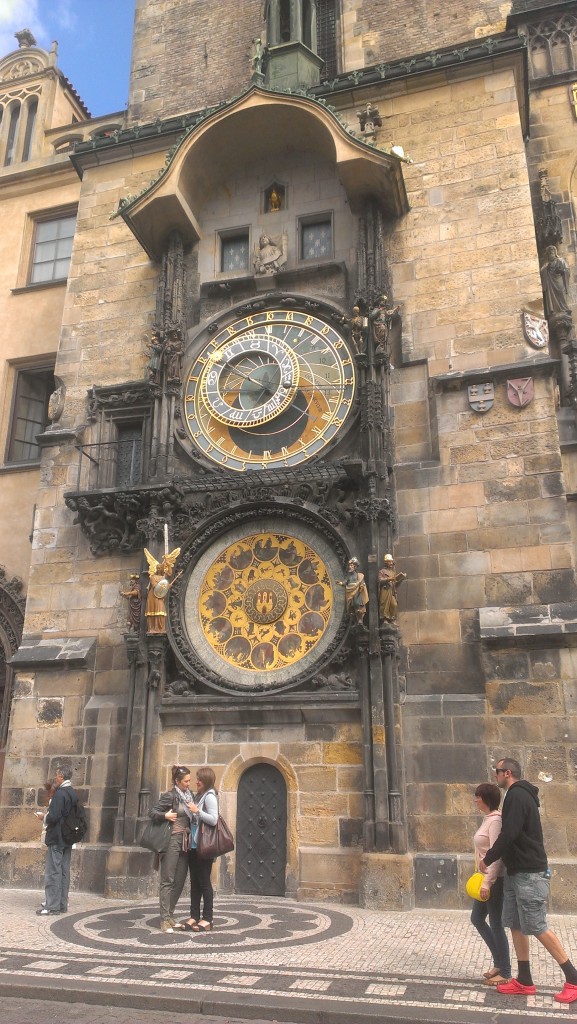 The number one touristy thing to look at in the main square is the astronomical clock. It's a pretty amazing thing, and I'm resisting the urge to look it up on Wikipedia until I've written about it. Near as we can figure it has a Sun hand, a Moon hand, a Day of the Year hand with a dial that actually includes a spot for each day of the year, and other wackiness. We could not, however, figure out how to actually tell TIME by the silly thing.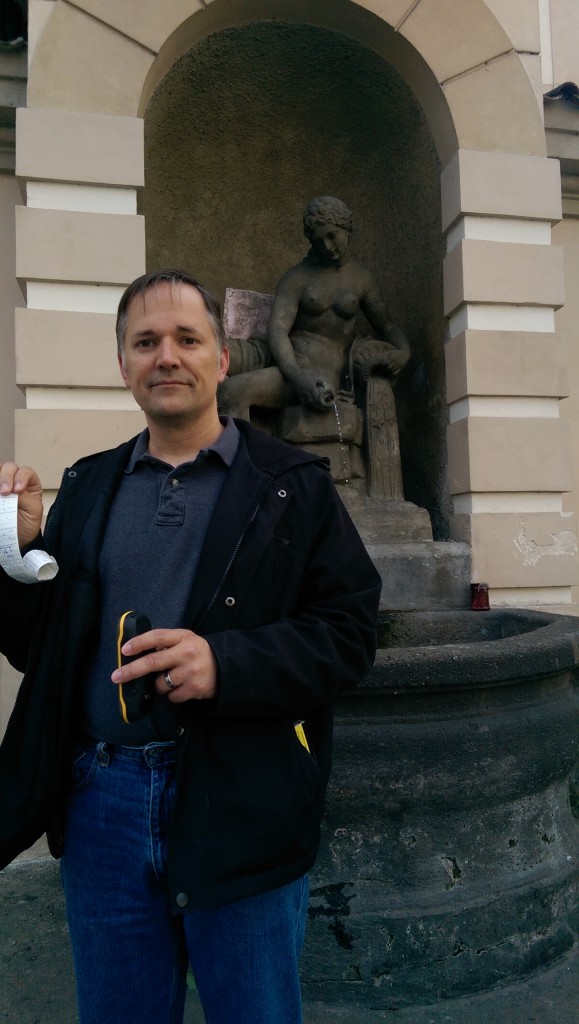 There was also a small square with a fountain in it that we walked through about four times in our 20 hours in Prague. We eventually realized that it contained one of the two most visited geocaches in the world, with over 16,000 finds. The statue has an interesting back story as well.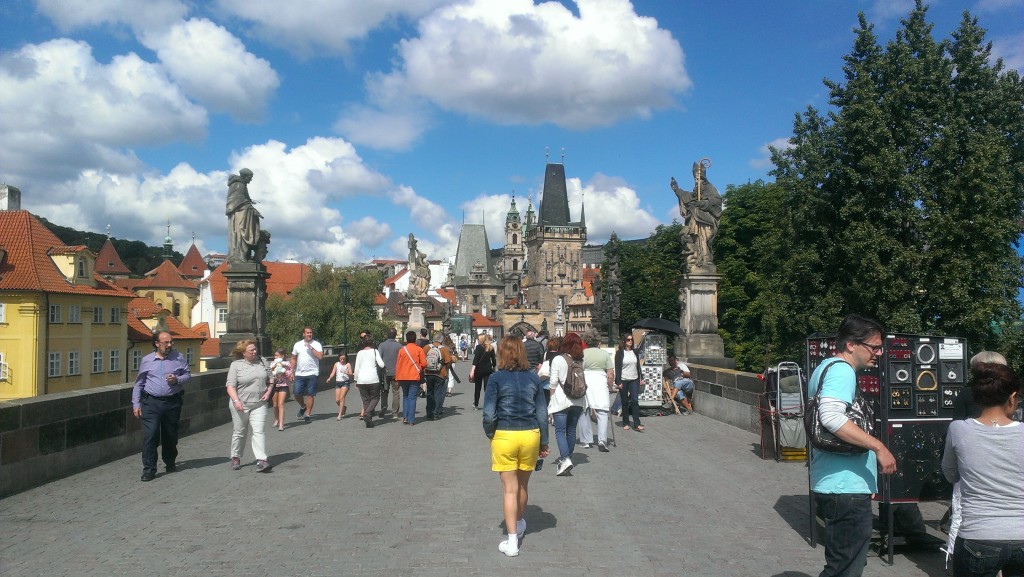 After that we walked back over the Charles bridge. This is a bridge that was built approximately the same time that Isabella started bugging Ferdinand to get those boats out of the driveway. It's an huge piece of masonry, and you can stand on it and picture the medieval oxcarts jostling their way across. Or at least, you can picture it for approximately 8 seconds, and then someone will try to get you to buy a souvenir, pay them to draw your picture, ask you to take their picture, or steal your camera.
Directly under the bridge is the OTHER of the two most found geocaches in the world.  Also over 16,000 finds.
From there we had a nice little wander around the west side of the river. We didn't have time for any of the major sites, but we found some creepy baby sculptures in a park and generally goggled at things.
By 1 we had to return to our hotel to get our things for the trip to Dresden. Which was late. But we made it to our hotel without incident, where my conference reception was already underway. Leigh hadn't paid for a ticket, but I gave her my beer and some sausages and she seemed happy.
Train Rides: 1
Tram Rides: 1
Subway Lines: 2
Geocaches Found: 5
John Lennon Images Found: At least 4